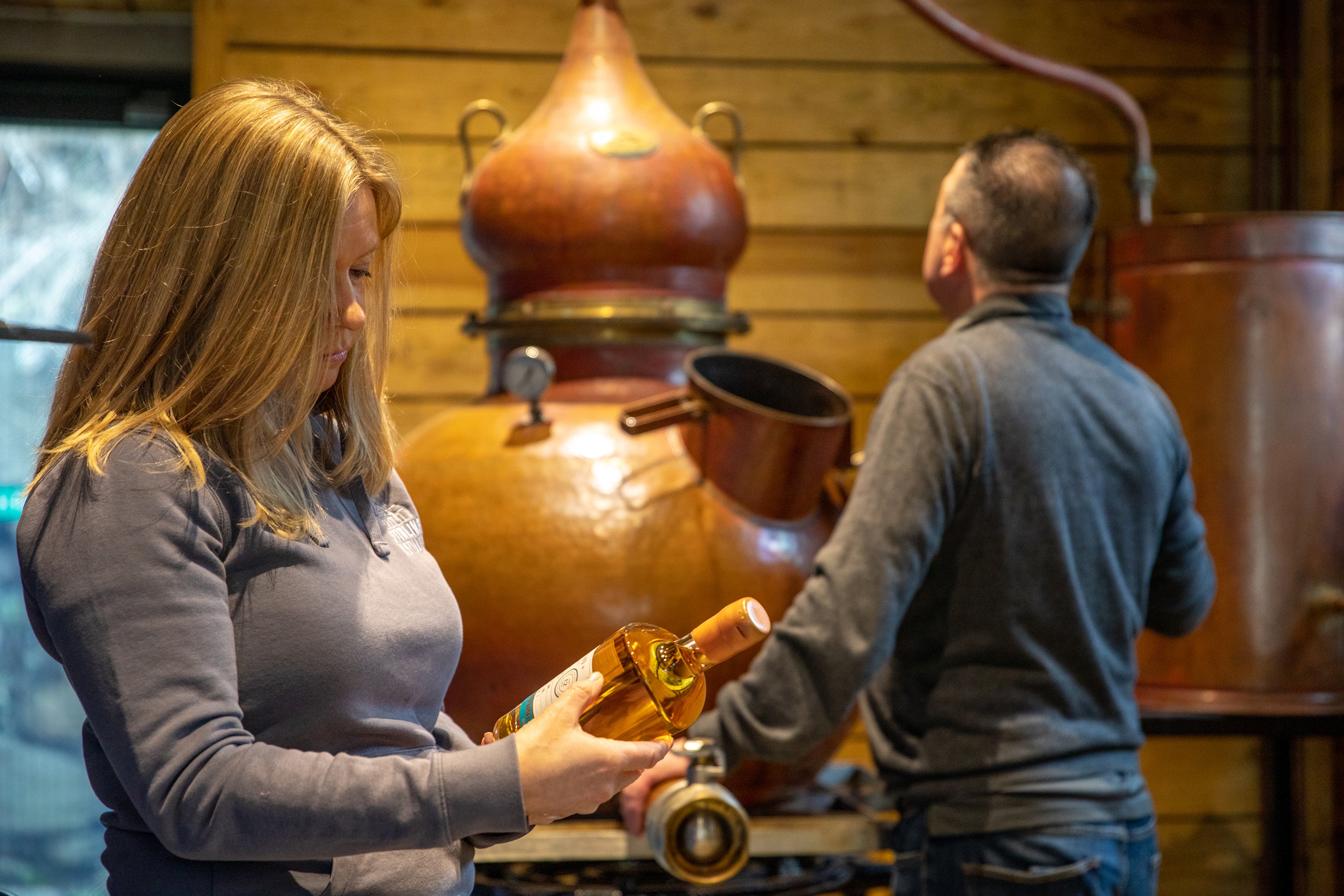 Some couples celebrate their 26th wedding anniversary with a city break, a romantic meal or a carefully-chosen gift.  June and Cameron McCann decided to go for something different and on October 28th 2015 they distilled their very first bottle of Stirling Gin.
Originally distilled in a 2.4 litre copper still called Jinty, our small batch craft gin proved so popular that a bigger still was soon needed. Subsequently Flora arrived on the scene - named after June's mother - producing 170 bottles per run. From these humble beginnings, Stirling Gin has grown into a nationally-recognised spirit.
The distillery expanded into whisky with the launch of their Sons of Scotland independent bottling range in 2020. Production of their own new-make whisky begins in 2023. It is the first time whisky has been made in Stirling since 1852.
The Old Smiddy
In 2019, Cameron and June opened the city's first legal distillery on the castle rock in the historic building locally known as The Old Smiddy. Located in the shadow of Stirling Castle, the structure was first built in 1888. Legend tells us it was the site where King James VI stabled his horses in the 1500s and when it was first built it acted as a local church temperance hall. It seemed fitting that it be the location for Stirling Distillery.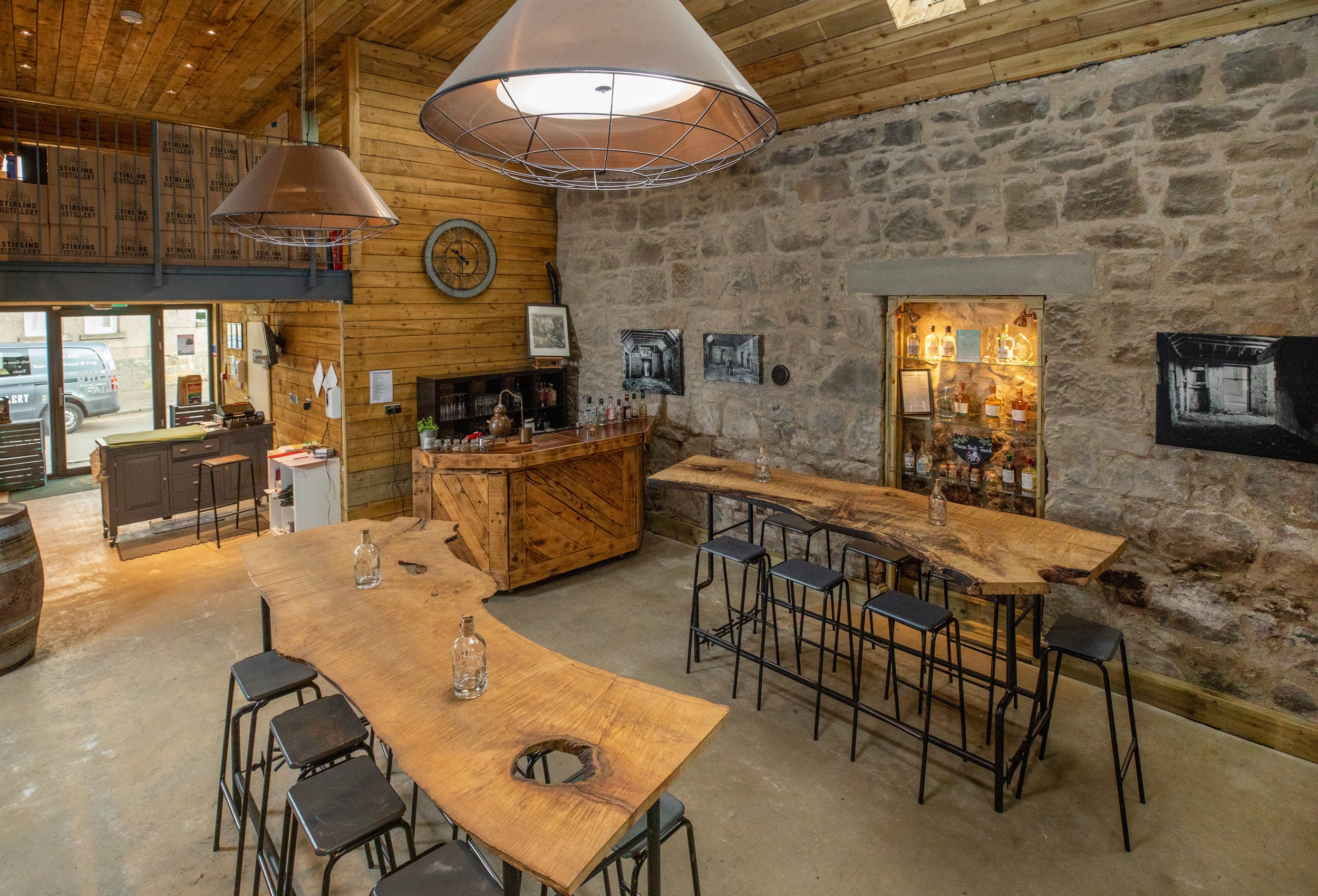 A New Home
During the extensive renovation process, Cameron and June were careful to maintain the beautiful Victorian facade of the Old Smiddy. The re-birth of this beautiful building included installing a completely modern interior with state-of-the-art stills, bespoke windows and doors and beautiful wood paneling. 
June and Cameron, along with their team, have built a modern distillery, steeped in history. As a family business, Stirling Distillery is a unique venture and will truly put Stirling on the drinks industry map.
Stirling Distillery Today
With a visitor's centre, shop and soon-to-be renovated garden, Stirling Distillery has plenty to offer. Gin tours and tastings, cocktail masterclasses, drinks education and training and seasonal events run throughout the year. Stirling Distillery makes, bottles and labels all of its products on site, by hand, and has an arresting view of Stirling Castle from its front door.